MA Services Group (MASG): More Than a Security Company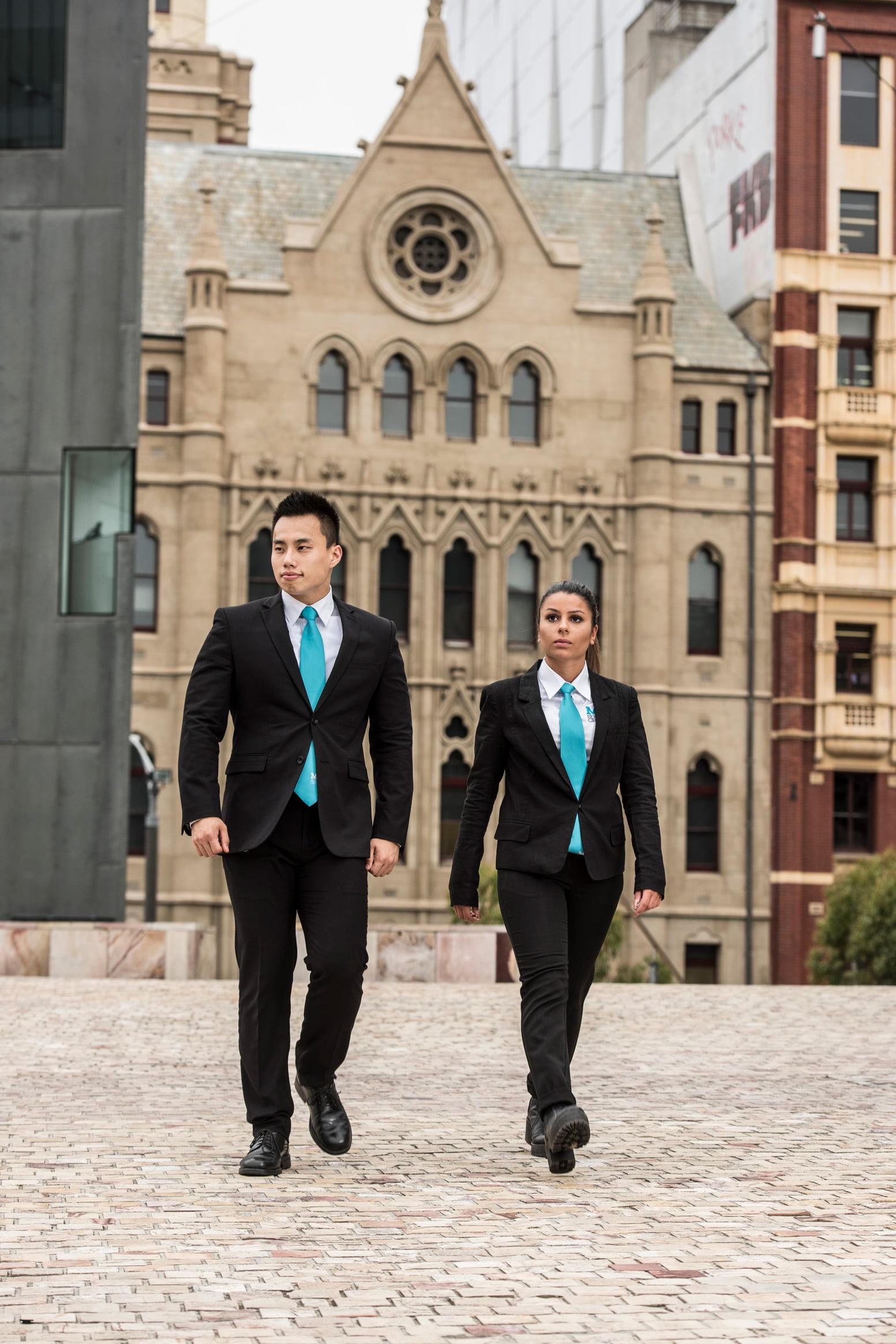 Company locations
MA Services Group (MASG) has locations across every state and territory in Australia and one in Auckland, New Zealand.
Services provided
MA Services Group is a 100% Australian-owned company that was created with the goal of offering high-quality, customer-focused services in a secure and fair environment. MASG has developed an innovative business model to offer a wide range of integrated services to meet the needs of their clients. They understand, manage, and deliver outcomes through a risk management approach to security, cleaning, and customer-focused services. Their teams are comprised of industry specialists with knowledge and experience in retail, facilities management, property, events, and industrial environments. MASG's client portfolio has expanded to include well-known national and international brands.
Company origins
MA Services Group was formed in 2009 by Ahuja, and it has since grown to become a market leader in building maintenance, facility management, security, mobile patrol, monitoring, and customer service. Ahuja's vision and unique business model design led him to feel that, while security is an important service, it can be combined with other services to improve risk reduction, commercial benefits, and administrative burden. With this in mind, MASG offers cleaning, facility management, and customer service as separate or integrated services.
Micky Ahuja, has efficiently managed the company's nationwide operations, including the end-to-end management of MA Services Group's execution of sales, operations, and service support in a variety of sectors. With a strong interest in people management, he created the MA Services integrated services framework model of excellence, which provides services in security, cleaning, and concierge as well as the most recent technological solutions. This process allows MA Services Group to be adaptive in a market that is always evolving and fluctuating.

Sponsorships and community events
MA Services Group is passionate about raising community awareness, as is evident in their long list of sponsorships and community events in their local communities. MASG is a proud sponsor of White Ribbon Australia, an honoured part of the Victoria Police Blue Ribbon Foundation, a volunteer and donor of $10,000 to Empower Australia Food Relief Response, and a proud supporter of Redkite, Bully Zero Australia Foundation, Cancer Council and many other community groups and organisations.
Values, attitudes and beliefs
Thanks to Micky Ahuja's leadership, the pursuit of relationships above transactions is a firmly held value at MA Services Group. Their clients come from a variety of sectors, and their service and value strategies are outstanding no matter the size of their customers.
MASG is built on the philosophy that people are the cornerstone of their business. They believe that their employees are their most valuable asset, and we strive to provide a work environment that is supportive and empowering. Their employees are highly trained and experienced professionals who are dedicated to providing the highest level of security possible. They are committed to providing their employees with the resources and support they need to succeed, and they believe that this commitment is evident in the quality of their services.
At their company, MASG prides themselves on attracting and retaining innovative, professional and change-oriented employees who are also focused on providing outstanding customer service. They believe that open communication is key to promoting a positive work environment where everyone understands their role, contribution and how important it is to the success of their company. MA The employees of MA Services Group are encouraged to realise their full potential and the company aims to provide a challenging but supportive work environment that helps them thrive.
MA Services Group is committed to being a responsible and sustainable business. They recognise that they as a company have a role to play in tackling the big issues that face our society and planet, and they are committed to making a positive impact. Their approach to Corporate Responsibility is threefold: first, they lead by example; second, they increase transparency and dialogue within their industry; and third, they provide equal opportunity by removing barriers to participation and progression in employment. This approach allows MASG to make a real and lasting difference, not only to their business but also to the world around us.
MASG seeks to improve and protect people's lives, hence when they connect with thousands of individuals and communities around the country, they attempt to do it with honesty, respect, and in the most responsible way possible. Every day, MASG aims to provide creative service solutions that help them achieve their social responsibility goals. The company directs their efforts towards projects that benefit their own diverse workforce, protect the environment, and empower communities.